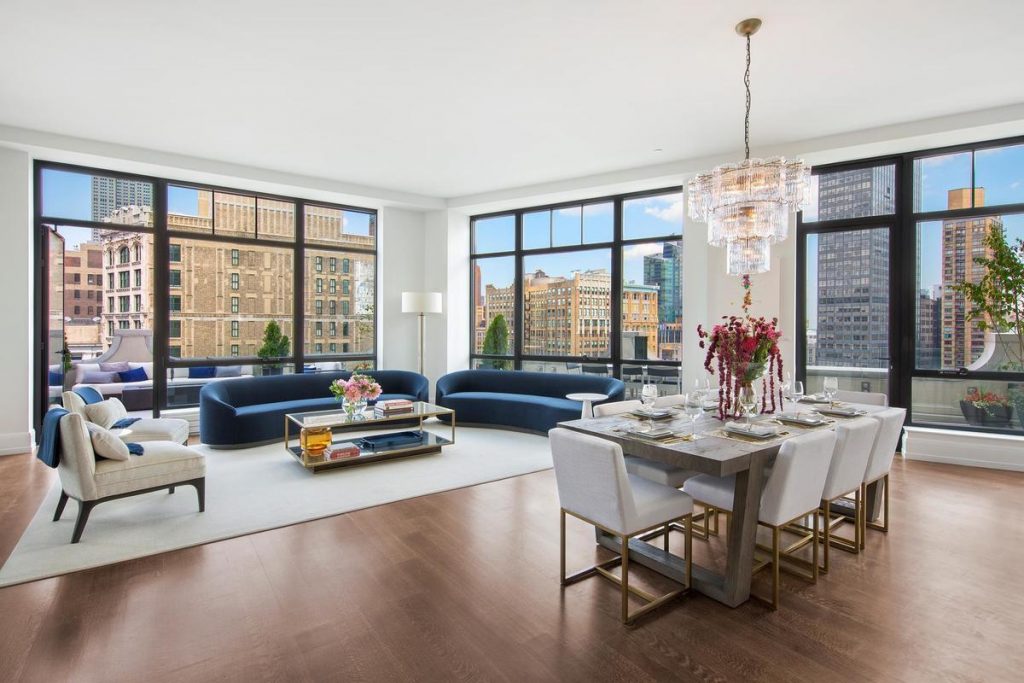 Staging is not the same as interior design; it gives buyers a subtle sense of how they can live in a space, accentuating the positives and sparking a sense of possibility without being too "done."
Done well, it's a game-changer for selling a property.
Two Blu Ducks specializes in the complete staging of empty properties for homeowners, investors and developers–primarily condos (often new construction) in Manhattan & Brooklyn. The service includes the rental of high-style furnishings and accessories owned by the company to present the home in the best way for the market, whether it's a 350-square-foot studio or a 5,000-square-foot luxury penthouse.
Getting a Property "Open-House Ready"
Project stages are outlined below. With quick feedback, this process can take just 7-10 business days for a two-bedroom home; larger properties and/or homes with outdoor space take a bit longer. A deposit is due at the approved proposal stage, with the balance due at the beginning of installation.
Gathering property details: type of building, square footage, any prior listing info
Budget estimate agreement
Site visit and full proposal including creation of custom "look" pages
Second visit for detailed measurements
Furniture floor plan
Professional installation of approved furniture floor plan